Kondana Caves Trek
Looking four a very simple trek that leads to an awesome waterfall and heritage Buddha caves?
Look no further, Kondana caves is the trek tailor made for you.
Keep reading for details…
Table of Contents
Where are Kondana Caves?
Kondana caves are in the midway between Lonavala and Karjat in Maharastra. You can aproach these caves either from Lonavala (via Rajmachi fort) or from Karjat Mumbai.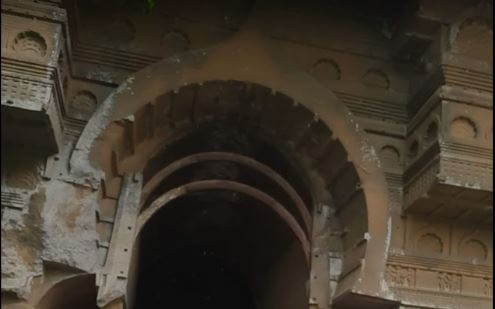 How to reach Kondana Caves?
To reach Kondana caves from Mumbai, you will have to reach Karjat. From Karjat (W) station, you will get auto (sharing or private) that will drop you to the base village of Kondana.
The road is good, you can drive till the village in your won car or bike as well.
From the base village, You will have to trek around 1hr to reach Kondana Caves.
On the way, you will find waterfall. Don't forget to enjoy in the water and click some awesome pictures.
You will find more water at the Kondana caves as well!
There is a route from Lonavala as well, where you will be climbing down towards Karjat and reach these caves.
Note: There is a river flowing at the base village of Kondana, do not get adventurus. The river bed is un even and you may land in trouble.
Cost of visiting Kondana caves?
A maruti van will charge you Rs.500 (it can easily seat 7 people) or you can take a small auto that will charge you Rs.350/ for one way.
There is no ticket for visiting the caves.
In case you are bringing your private vehicle, you may have to pay for parking depending on where you park.
Kondana caves difficulty
Kondana caves trek is simple, You have to climb a small hill. Depending on your fitness level, you will be able to make it in 1hr or so.
On my way, I saw many carry there 3-4 year old as well. Elder kids can easiely trek.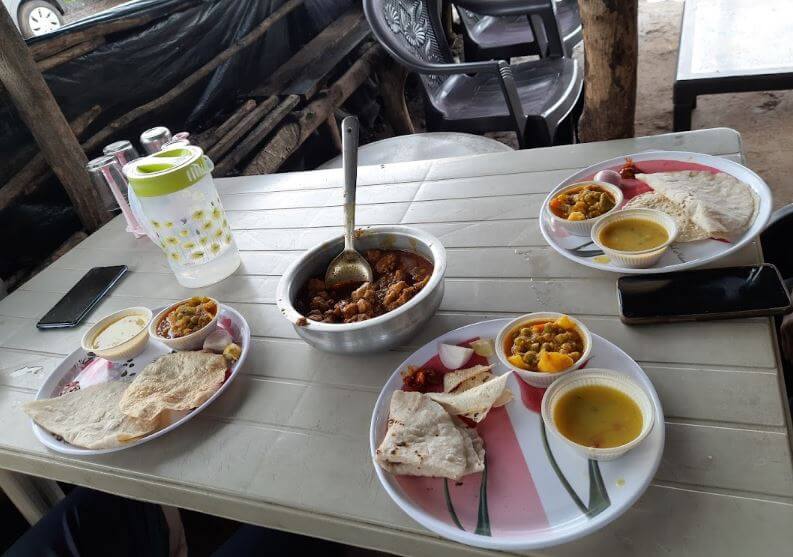 Things to carry for Kondana cave trek
A non slippery good pair of shoes is a must. Do not attempt in slippers.
Besides, you need to carry water bottel, cap, spare set of cloths.
You can get food at various tapri (fresh food prepared by villagers). Veg thali will cost you Rs.140, Non veg Rs,180.
You can also get chicken prepared just for you for Rs.500/-
FAQ:
Is Kondana cave trek full day outing?
You can spend full day at Kondana cave and waterfall other wise half a day is decent enough for enjoying.
Conclusion:
Kondana caves is a historic place and also a good tourist spot for half or one day outing. Its easy and you can visit with your family and kids.
Related Posts:
You will enjoy Kothligad fort trek as well